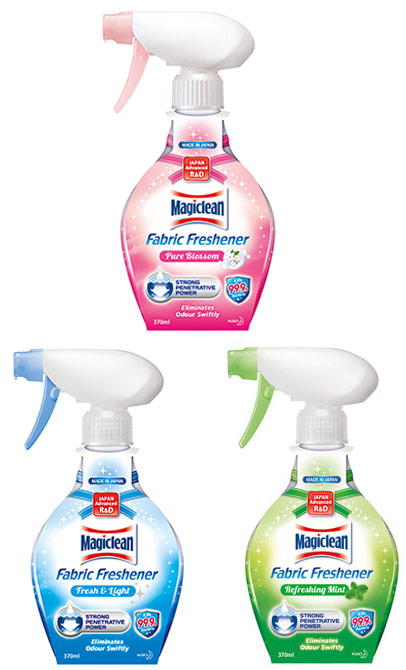 FABRIC FRESHENER
Magiclean Fabric Freshener
A revolutionary cleaning tool with dual usage innovation to transform the way you clean!
How do you take care of the hygiene of hard-to-wash fabric items regularly? To avoid the hassle of dragging them out to sun, try Magiclean Fabric Freshener instead!
Formulated by Japan advanced R&D, it has a micro-mist spray technology for wider and more even coverage. Its strong penetrative power ensures that 99.9% of bacteria and odour are eliminated from the inside out!
• Formulated with natural deodorising extracts
• Ergonomically designed bottle for easy grip when using
• Available in 3 different fragrances: Fresh & Light Scent, Refreshing Mint and Pure Blossom
• Made in Japan